Speaking From Akram Alashari, MD
He empowers people by providing them with the strategies and solutions to become peak performers and leaders in their field. He is affiliated with the All American Speakers Bureau.
Do you feel the burden of deadlines and other stressors?
Become a master at working under pressure! Don't let stress bring you down; manage stress, and use it to your advantage. I know first-hand the effects of stress and how destructive it can be. I also know how you can harness your abilities to make stress benefit you. I will present ways you can turn stress around to work for you, rather than against you. You will find yourself excited about taking on new challenges, not dreading them!
Do you want to get more done in less time?
Increasing productivity is a universal goal; the key is to approach it correctly. Often times, trying to accomplish more in less time induces stress and can reduce morale. I will present the keys to being more productive, while maintaining work-life balance. Take these ideas, use them, and you will literally astonish yourself! Use all that extra time for recreation and furthering your personal mission.
Do you want to improve your health and have more energy?
Being proactive about our health and well-being is vital if we are to stay vital. It is imminent to be in top mental and physical shape if you want to have a high quality of life. This will carry over into every aspect of your life. Become better able to manage stress, accomplish more, breakthrough barriers, and enjoy the fruits of your labor. I will present key information on the physical body and mental processes that will catapult you to the next level and help you enjoy a healthy and happy life.
Do you want higher levels of success?
Develop a reputation for excellence. Capitalize on your faculty of mental focus and commitment to excellence. Live an inspired life and become the person that inspires others to action. Through inspiration, you can manifest your personal greatness. Take the leap to your next level of greatness through the inspiring messages I will be presenting.
Do you sometimes think, life sucks?
If not, I definitely want to meet you! We all feel this way sometimes. Boredom, frustration, even apathy are emotions we sometimes experience. Some days more than others. The key to peak performance and a high quality of life is having increased levels of positive emotions and less negative emotions. Another key is to use these negative emotions to your advantage. This is a topic I am particularly passionate about, and I would love the opportunity to speak to you about how to eliminate negative feelings, transcend your limitations, and become happier than you ever thought possible!
Do you need accountability? Would you like to work one-on-one?
With mentoring, together we can set goals, create a plan, have an accountability system, accomplish your goals – and then some! Have fun and get more enjoyment out of your life. You will learn to become a high achiever and enjoy the process!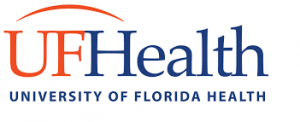 ---